Typically, Boxing Day here in Canada was the one day where sales would be a huge blow out. This year though, I feel like sales have started since the week before Black Friday and just haven't stopped. I hardly blink at ads promoting "70% off!" anymore (especially because so many of them have that cursed "up to" disclaimer added. Then I browse the items and find most of the items have a 5% discount and there's only a few 70% off items. WHAT GIVES?!) I feel like all these sales have made me become more immune to them. Even my beloved Modcloth. I remember 2 years ago, EVERY TIME Modcloth had a promotion, whether it was a coupon code, a random sale, some kind of gift bag, whatever, I'd find money to participate. Because they were more infrequent. Of course, I love how often stuff happens because now I always feel like I'm getting a deal. However, there's no way I could participate every time Modcloth runs a promo. I'd be buying something nearly everyday! Pretty much all my past orders have had a coupon attached, were Stylish Surprises or were marked down 50-70%. Can't ask for more than that!
Anyways, I shall make this quick, quick because I need to go to bed so I can go to part three of Christmas dinner tomorrow! I already attended part one at my parents' house and part two at Logan's parents' house but now we have dinner with extended family. I realize some more sales will probably drop tomorrow but ah well. I will be eating turkey dinner and being all festive and stuff!
I'll also give you a lil update on my Christmas prezzies. Several items I received early but I shall still mention them. I got my handy camera tripod, a subscription renewal to
BUST magazine
,
advertising space on Scathingly Brilliant
, some gift cards to
Chapters (book store)
,
some random trivia books
,
Style Me Vintage - Weddings
(even though I never plan on getting married. Just all the pics inside were so beautiful!), Coin a Phase Wallet,
Get Your Filament Necklace
(both from Modcloth), a purple leather agenda, a Dear Creatures romper (currently on route to me), a grey beret, a black circle scarf and some black gloves.
Now onto the sales! (Click on the picture to be brought to the sale page.)
Anthropologie


ASOS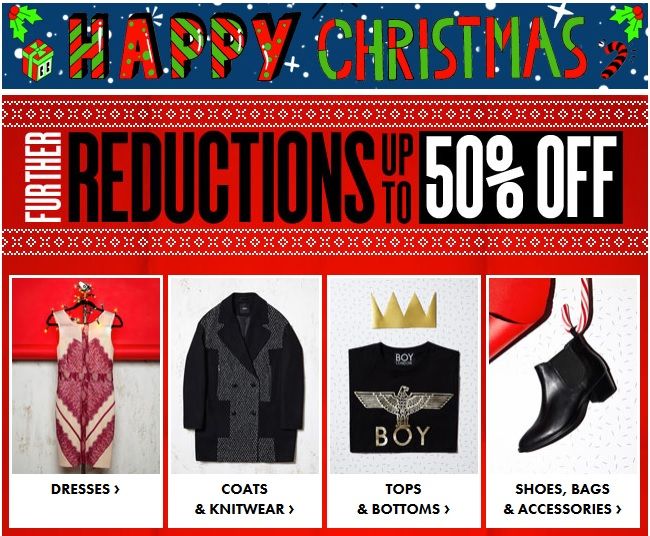 Eva Franco

Forever 21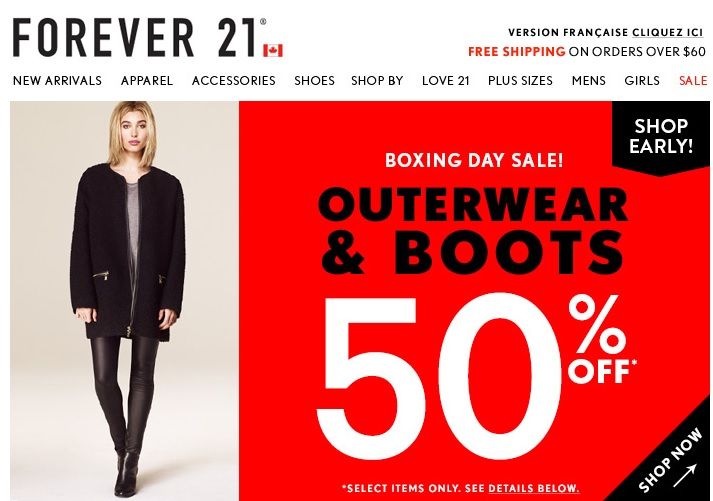 Lace Affair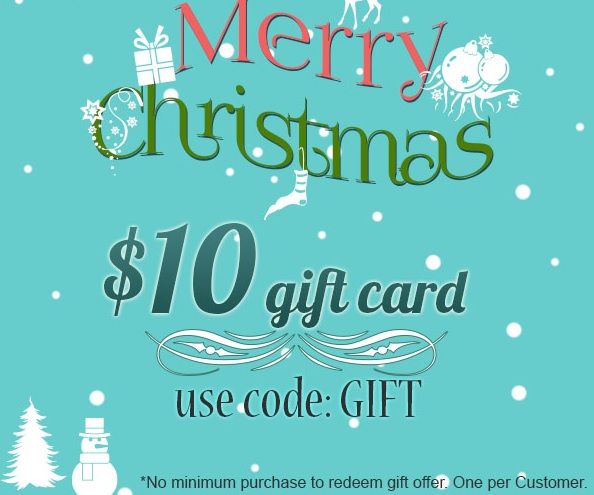 Modcloth

Oasap

Pinup Girl Clothing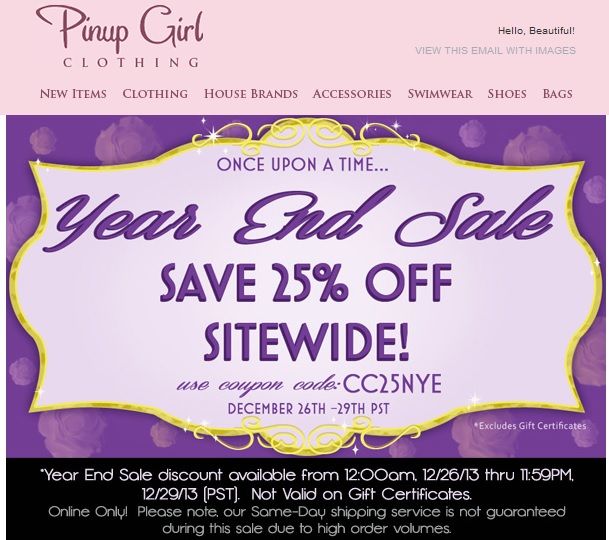 Sanrio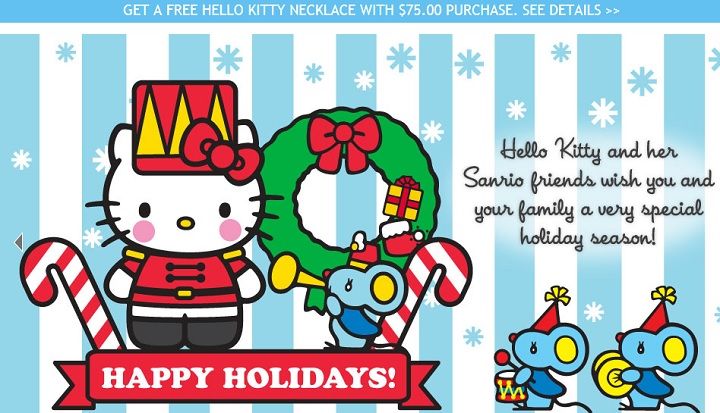 Shabby Apple
(the coupon codes are 25off, 50off and 100off if you can't read them! Expires Dec. 30th)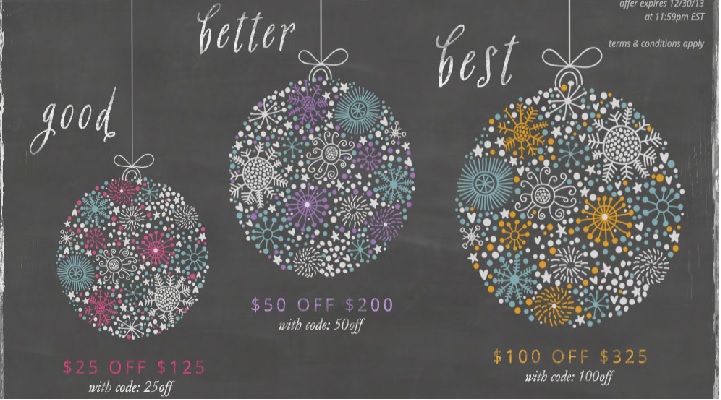 Storenvy
(note - the discount doesn't show up until you click on the item)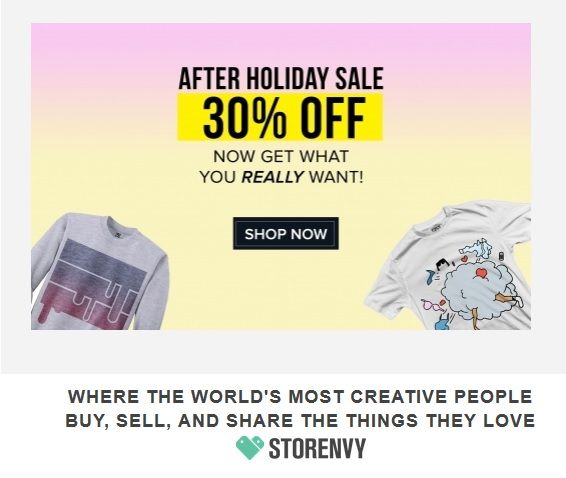 Tobi
(code MERRYXMAS50)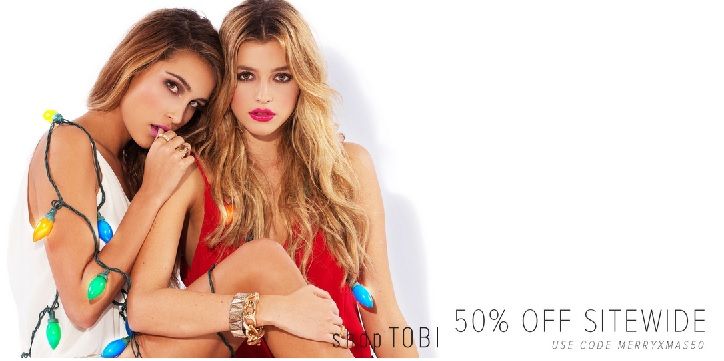 Urban Outfitters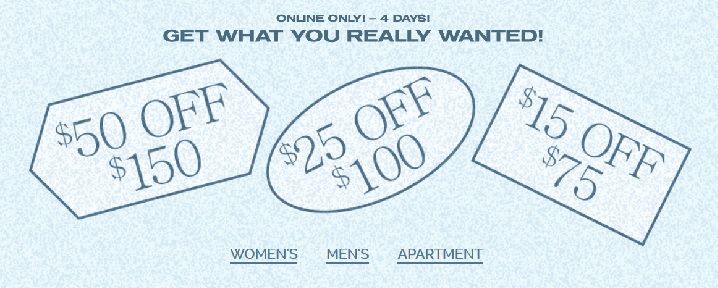 Unique Vintage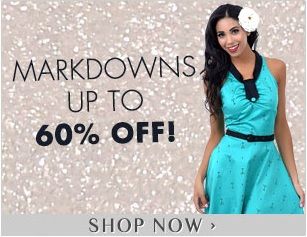 And because I love doing it, here are some of my picks.
1)
Anthropologie
2)
ASOS
3)
Eva Franco
4)
Forever 21
5)
Lace Affair
6)
OASAP
7)
Sanrio
8)
Shabby Apple
9)
Storenvy
10)
Tobi
11)
Urban Outfitters
12)
Unique Vintage
Phew! That was a HTML heavy post! That was my first time experimenting with hyper-linking so here's hoping everything worked! Hope you all had a merry Christmas! I shall continue to celebrate mine!